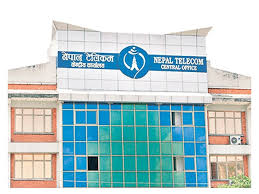 13 candidates have submitted applications for the post of Managing Director of Nepal Telecom. Of the 13, 9 are from within the company. This is the first time MD of NT is being selected from open competition. The tenure of incumbent Managing Director Buddhi Prasad Acharya is coming to an end on September 5.
Among the applicants are incumbent MD Buddhi Prasad Acharya, Deputy MD Kamini Rajbhandari, Secretary Gokarna Prasad Sitaula, Head of HR Rabindra Jha, Directors namely Madukananda Baidhya, Sunilkumar Pokhrel, Pratima Pradhhan, Rajbabu Aryal, and Gunkeshari Pradhan. Others outside the company are Dipakraj Joshi, Anilkumar Jha, Madan Kharel, and Nagendra Jha. Among the applicants applying from NT, Kamini Rajbhandari, Rabindra Jha, Sunilkumar Pokhrel, Gunkeshari Pradhan and Pratima Pradhhan have technical backgrounds.
The five-member selection committee formed under the coordination of Dinesh Kumar Thapaliya, secretary at MOIC will shortlist six candidates for interview within a week and after the interview, committee will forward three names to Cabinet. The Cabinet will be appointing one among the three nominees.
Vacancy notice was published three weeks back with 21 days deadline to submit applications.  The government adopted the provision of appointing MD through free competition formulating directory on Ashoj 22, last year. Amendments were made to it in the month of Jestha allowing individuals working in the field other than telecom sector to vie for the post of MD.