A wearable device will transform the way people use smartphone and tablets turning human skin as interactive display. Named as 'Cicret Bracelet' the device projects the images of Android smartphone and tablet on human skin can be used as smartphone display, with full color the image becomes touch sensitive and swipeable.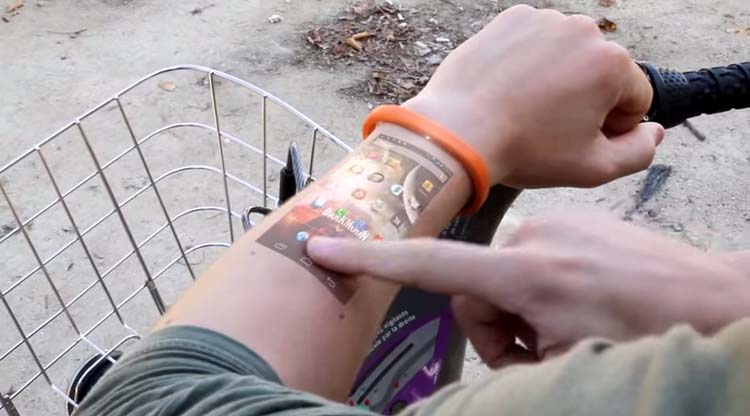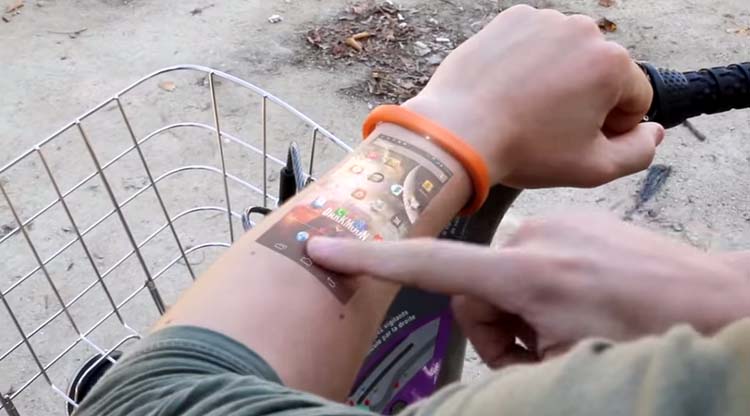 Once you wear the device on your arm small light beam of the device will project the smartphone screen. This you can use to make and receive a call, read as well as send emails and navigate using google maps.
Development team of the device explained the device use an embedded system with microprocessor, memory card, micro USB port, small battery, Bluetooth & WiFi chip and the LED light. Cicret team is working on prototype and seeking to raise 1 million Euros. For that they has started public fund collection on their website, they have 'Wall of Fame' to appreciate who becomes their part for the novel development (click, opens in next tab).
Soon your skin will work as smartphone display: Watch Video