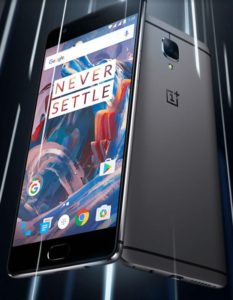 iHub, the authorized distributor of smartphones from Chinese phone maker OnePlus, has launched its flagship OnePlus 3 in the Nepali market. OnePlus 3 has garnered a lot of attention since its unveiling.
It has come with fast charging technology – providing a day's power in just half an hour. Dash Charge sets a new benchmark for quick charging solutions. IT produces a larger electric current rather than increasing pressure, leading to stable, consistent charging speeds. It has optimized the Doze feature specifically for the OnePlus 3, so battery lasts even longer. And at just 7.3 mm, the OnePlus 3 ranks among the thinnest flagships in the world.
6MP camera boasts lightning-fast shutter speed, snappy autofocus, and intelligent software to deliver an unmatched user experience. Cutting-edge noise reduction technology ensures that every shot is sharp and crisp letting you capture stunning photo or video, every time. New Smile Capture comes in to make things easier, just smile for the camera, and the OnePlus 3's 8 MP front-facing camera will automatically take the picture for you. Improved fingerprint sensor unlocks your OnePlus 3 in just 0.2 seconds, even from a sleeping screen.
The top-of-the-line Qualcomm® Snapdragon™ 820 processor and Adreno™ 530 GPU make apps, games, and other intensive applications a breeze and is packed with 6GB of LPDDR4 RAM. It has been said that a phone with 6GB RAM has been introduced for the first time in Nepal.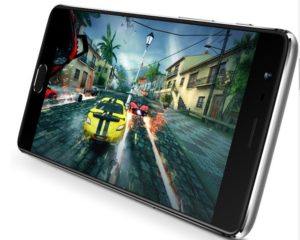 Features that give you more control to personalize your smartphone experience, like screen-off gestures and customizable buttons, are all built right in. It is available at Rs49,900.