In order to meet the customer need for higher bandwidth, reliable, quality service & secure network, Nepal Telecom has come up with Fiber To The Home (FTTH) based on Next Generation Network Technology. In this service, Optical fiber is installed up to the customer premises instead of traditional copper network. Customers can get high speed broadband internet service ranging from 1Mbps to 100 Mbps as well as IP based voice service currently and multimedia service will be available in near future.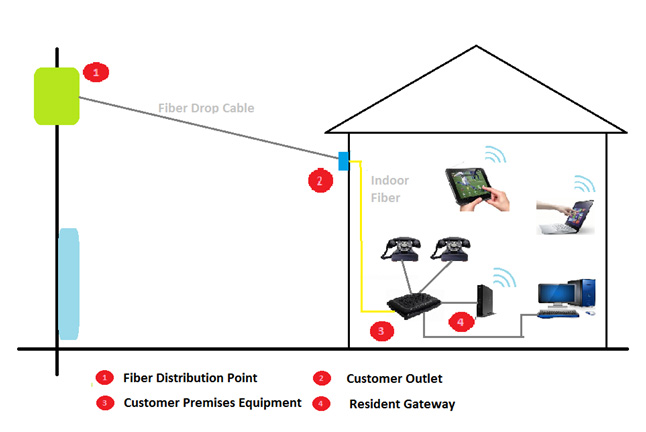 Basic Features:
1. Ultimate access technology that supports service requirement of next decade and beyond.
2. Both Broadband Internet Service and Voice service in a single fiber.
3. Ready for triple play service (will be introduced in near future)
How to Subscribe:
1. Customer needs to fill the service registration form for FTTH in service counter. (Available at: http://www.ntc.net.np/downloads)
2. Site survey and estimation will be carried out by NT. Site survey includes site assessment (outdoor & indoor), equipment termination point, route of fiber drop cable.
3. Service will be provided based on the distribution point feasibility and Service availability.
4. Fiber installation, CPE installation and configuration will be carried out by NT
5. Username and Password for login will be provided to the customers.
________________________________________
In first phase, the service is available in following areas of Kathmandu valley. The service distribution and customer care will be done from Sundhara Counter.
Kathmandu Valley
Durbarmarg Kamaladi Kathmandu Plaza Jamal
Out of Valley
Bharatpur Pokhara Birgunj Biratnagar Butwol
For further info regarding the tariff: http://www.ntc.net.np/PSTN/ftth.php