Holding on hand & start talking with 'hello…' is became common activity of commoner around the world today. Whether wired or wireless phone connects people, its universal understanding on phone, based on that Nokia adopted its slogan 'connecting people' but now both NOKIA and the slogan myth now most of people are accepting that smart phone distracts people from their duties and responsibilities. If you think you are using your smart phone everywhere and every time, and almost for unproductive, here is new phone for you the 'No Phone' which really connects you with your real world and keeps you productive and happy a lot.
A group of three people (No Phone Team) Van Gould, Ingmar Larsen and Ben Langeveld from United States and Netherlands introduced this technology free phone for those who think they have addiction of SmartPhone and want to get ride from that. With wireless design it looks like iPhone and finally surrogate for your smart one. With the prototype of No Phone group of maker call for funding on the production project on kickstarter for 5000 dollars and got more than three times which is 18,316 dollars and expecting delivery from December this year.
The No Phone Team presented two different model of the phone one is NoPhone and another "selfie upgrade" with mirror stacked on phone. No Phone costs 12 dollars where as with selfie upgrade No Phone costs 18 dollars for your pocket. And the team opened online booking for the phone with discount on bulk buying 🙂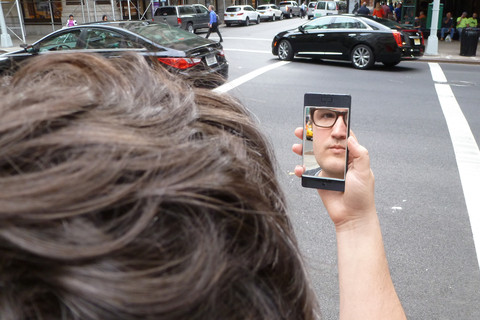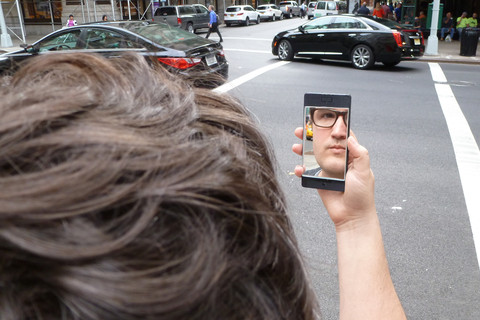 The product is not a mobile in real but it's the way to raise awareness in society on increasing smart phone addiction. Here are the features of the phone and comparison with iPhone 6.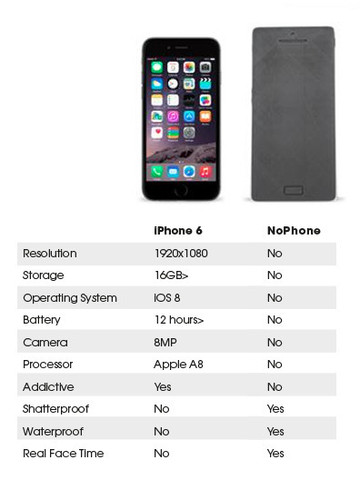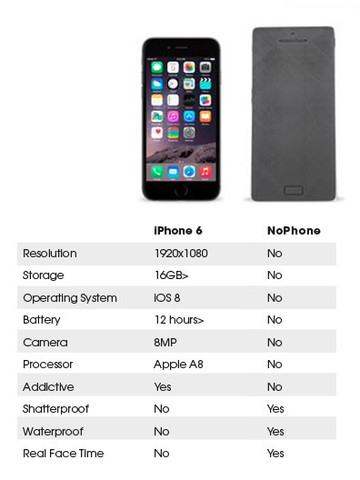 Features
Battery free
No upgrades necessary
Shatterproof
Waterproof