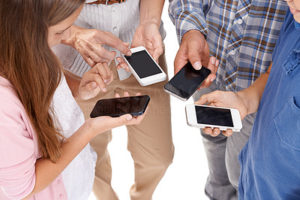 Choosing the right phone is indeed very difficult. Buying the latest version of the smartphone is always not the right decision there are many things you need to consider while buying a smartphone.
Whether you are spending Rs 10,000 or Rs 50,000 on your smartphone, firstly, you must consider the specifications you need. Even a cheap smartphone may come with the necessary functions you need and you might end up spending excessively on something you really may not need it. Here are some tips to make your smartphone buying decision somewhat easier:
Operating System
OS powers your phone and has control over what apps it can run and how the phone menu looks like. There are three options to choose from apple iPhone OS, android, Windows phone OS.
Apple iOS is easy to use and quick to learn, even if you haven't used a smartphone before but it's expensive. Android dominates worldwide sales and offers more choices in terms of design, display, size and price. Windows phone are not as popular as android. The most compelling features of Windows are universal apps and Continuum.
Reception and coverage
What kind of a phone you carry, it is imperative you get one that receives good reception for making phone calls, or to go online away from a Wi-Fi hotspot. A phone bought one place might not work somewhere else, so you must be aware of the connectivity options like CDMA, GSM, and LTE. There is a wide variety of smartphones available that supports 2G, 3G, 4G network. Of all this, 4G offers faster data connectivity for both 2G and 3G.
Tethering
With tethering, you can share your internet connection with other devices like other mobiles or laptop computers. Any device with a wireless connection can connect to the internet via your smart phone's 3G/4G data connection, once you have turned on tethering.
Near Field Communication (NFC)
It allows devices to transfer data between each other when they are in proximity. If you want to transfer data to a friend's device without the hassle of emailing or cables, NFC is what you need.
Camera quality
Camera quality is determined by many things, not only with megapixel. Lens quality, aperture, speed, also mean a lot. It has been long most of us use a camera as primary shooters. A LED flash to take a photo in a low light, optical image stabilization has been equally very important. In addition to this front camera is gaining much importance than never before so look for phones that have improvisation on it as well.
Battery
The smartphone is being used for multiple purposes so it requires more power. Screen size, processor, OS determine how long battery last. Phone with 3000 mAh battery has longer battery life.
Headphone connection type
A phone with a 2.5mm or 3.5mm jack will let you use a standard set of headphones to listen to music, while proprietary connection forces you to use special headphones that are often pricey and of bad quality.
Storage capacity
Smartphone offer a certain amount of internal storage and making a slot for micro SD cards to increase the available storage. If you need plenty of apps, storage for music and photos better go for phones with maximum internal storage like 16 GB and 32 GB.
Processor
The processor is the brain of the device. It handles overall performance. How many computing cores it has determines the effectiveness of the processor. Qualcomm's Snapdragon family of processors are being more popular in many Android and Windows phones around the world.