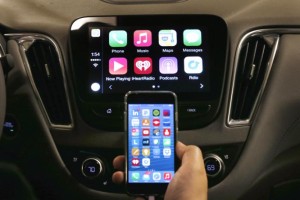 Apple after ruling over the smartphone market is further planning to increase its territory in automobiles sector. According to Reuters, Apple Chief Executive Tim Cook went to BMW's headquarters last year and senior Apple executives toured the car maker's Leipzig factory to learn how it manufactures the i3 electric car. BMW and Apple may rekindle a courtship put on hold after an exploratory visit by executives of the world's top maker of electronic gadgets to the headquarters of the world's biggest seller of premium cars sources report. The dialogue ended without conclusion because Apple appears to want to explore developing a passenger car on its own, one of the sources said.
 Also, BMW is being cautious about sharing its manufacturing know-how because it wants to avoid becoming a mere supplier to a software or internet giant. During the visit, Apple executives asked BMW board members detailed questions about tooling and production and BMW executives signalled readiness to license parts, one of the sources said. News of the Leipzig visit first emerged in Germany's Manager-Magazin last week.
"Apple executives were impressed with the fact that we abandoned traditional approaches to car making and started afresh. It chimed with the way they do things too," a senior BMW source said.
Will Apple and BMW tie up to become next big thing in the modern market? It is yet to be seen in the future. What if apple really starts manufacturing cars, then it possibly might be a threat to existing car companies.