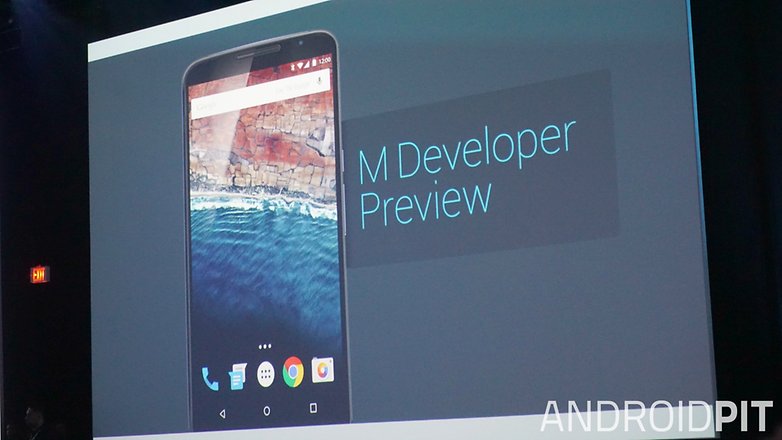 The developer preview of a newer version of an android operating system known as Android M has been launched at Google I/O 2015 conference at San Fransisco. "While Android Lollipop introduced a brand new design and aesthetic, Android M is bringing some much-needed stability and usability improvements, which might not be as immediately exciting, but may prove to be strong long-term additions," said Sundar Pichai, senior vice president of products at Google.
Some of the key features in the upcoming Android upgrade, currently known as "M":
Now on Tap
Google Now currently understands a user's interests and habits by analyzing search requests and scanning emails so it can automatically present valuable information, such as the latest news about sports or the distance needed to cover to go to work. Google is willing to provide Android users with what they want at the precise moment they need it without forcing them to switch from one app to another.
Android pay
Android M will include an alternative to the mobile payment system that Apple introduced last year. Google's response, called Android Pay, will replace Google Wallet for making mobile purchases in stores and applications. Google Wallet, which came out in 2011, will still work for sending payments from one person to another.
Protecting privacy
Android M will be compatible with fingerprint scanners so device users can verify their identities by pressing a button instead of entering a passcode. Apple's iPhones began using a fingerprint reader in 2013. Besides supporting fingerprint scanners, Android M will make it easier to users to prevent mobile applications from grabbing their personal information.
Power management
Google aims to make Android devices smarter about managing power through a New feature called Doze. The Doze feature will be based on motion detection. It will learn if a device has been left unattended for a while. In this state, Android will exponentially back off background activity, trading off a little bit of app freshness for longer battery life.
USB Type-C
Google has also announced support for the USB Type-C standard in Android M. This means that users will be able to plug the New type of USB cable into a phone in any direction. For the Type-C port, a USB cable will be reversible which means both of its ends will be same and you will not be required to check if you are inserting the cable in the right way.
Permissions
Google is giving users control of app permissions in the M release. Apps can trigger requests for permissions at runtime, in the right context, and users can choose whether to grant the permission.
Android M is set to release later this year. This updated Android mobile software aims to make the smartphone smarter while keeping the search titan relevant in a world where people rely on apps on the go.