Worried about wifi or network signal to chat with friends and families? The day is over. Open Garden, a company working on mesh networks to connect devices via the web without wider internet access has developed a message sending app that allows you to send a message from one phone to another even without internet connection.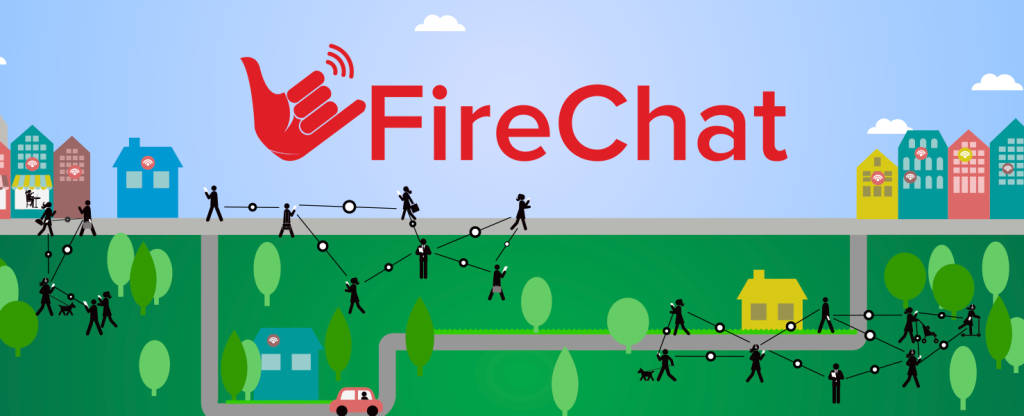 The application became popular (almost No.1) among student demonstrators in Taiwan when the local government cut off the internet connection. Firechat, the off-the-grid messaging app lets users create different topics and discuss them anonymously being offline which is a more secure way as there is no central authority to monitor the connection. If there is internet connection available, it could cover wider geographical range.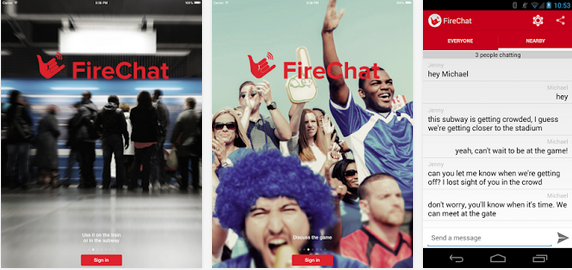 FireChat is imagined to help people a lot at the time of emergency after a disaster and in places without reliable network connectivity. And of course, the app could really be helpful while on a plane too. It lets users send text messages and photos to phones within a 30-foot radius which requires both devices with FireChat installed. Though the app is available for both iPhone and Android devices, people can't connect with these different devices because of different technology used in them. It uses Apple's Multipeer Connectivity Framework in iOS 7 whereas, on Android, it uses Mesh Networking technology.
Open Garden in San Fransisco is crowdsourcing connectivity through people's smartphones, laptops & tablets and working to create mesh networks around the world. The company says that it has reached the top 10 social networking app in 115 countries with more users in the US, India, and Brazil with more than millions of total downloads.
image source: opengarden.net, play.google.com